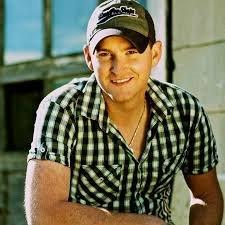 Tristan Horncastle from Beaver Dam, New Brunswick, is a Canadian country music singer-songwriter. Horncastle signed to Royalty Records in November 2013. His first single for the label, "A Little Bit of Alright", was released in January 2014.] It peaked at number 34 on the Billboard Canada Country chart. Horncastle's debut album, A Little Bit of Alright, was released via Royalty on May 27, 2014 and distributed by Sony Music Canada.
When you hear a Tristan Horncastle song, whether it's the Friday night anthem "She Brings The Beer" or the yearning "You Want," you're hearing his life. With the Canadian radio success of his Top 5 selling debut album A Little Bit Of Alright having established Horncastle as an undeniable breakout artist, he's eager to share more of his life on on his current single, "Drinkin' Girl," which is just a taste of his new album, Turnin' Up A Sundown, released February 5th, 2016.
Recorded at Nashville's fabled Sound Stage Studio with producers Julian King (Tim McGraw, Faith Hill) and Bart Butler, Turnin' Up A Sundown features eight solid cuts laid down with some of Music City's top musicians, including the title track written by Jason Blaine.
Since releasing his first EP in 2011, the Fredericton, New Brunswick native has shared stages with the likes of Travis Tritt, Dean Brody, Joe Diffie and Leann Rimes. Horncastle's hard work and dedication culminated in 2015 with a nomination in the Canadian Country Music Association Awards' Rising Star category and Canadian Radio Music Award nomination for Best New Group of Solo Artist in the Country category and 3 Wins at Prix Music NB for Album of the Year, Country Artist of the Year and Fans' Choice.
Along with that recognition, Tristan Horncastle's honest songwriting and down-to-earth personality has him poised to make an indelible mark on the country music scene.